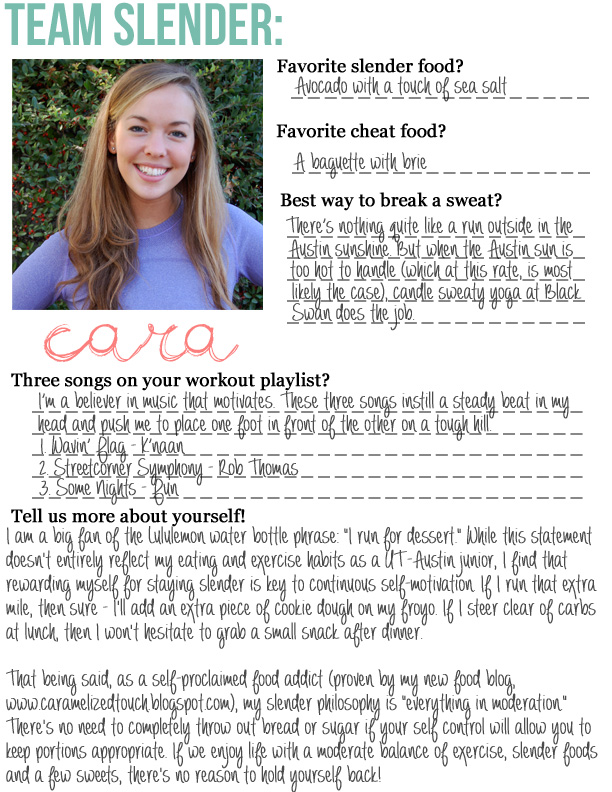 My friend, Claire, has an unbelievable blog called The Slender Student. It has hit big in the UT community and beyond, and I am fortunate enough to be part of her new guest blogging crew, "Team Slender!" I'll be writing for her blog throughout the year with healthy recipes, restaurant reviews and exercise ideas. [But don't worry, chocaholics: I will be posting baking recipes from Martha Stewart's cookbook on here too.]
The Slender Student posted my introduction today [http://www.theslenderstudent.com/team-slender-cara/], which I have copied below. Be sure to check out her blog today and every day!
Any healthy recipe ideas for me to blog about on The Slender Student? Let me know!